WHEN
May 26th, 2021 @ 11:00 AM
ET
Information on the surface web is very valuable for open source intelligence and investigations; however, failing to uncover information on the dark web from sources like Tor, IRC/I2P, and Zeronet can be a costly miss. Join Skopenow as we look at the value of data breaches, paste sites, and other content for digital investigations.
Key Takeaways:
Learn about the value of content from the dark web in the context of your investigation.

See how the use of dark web-enabled technology can increase your efficiency, serve as a workforce multiplier, and allow you to add more value to your organization.

Understand the value of information within data breaches and how it can enhance your investigation with open source information.
Join us on Wednesday, May 26th, at 11:00 am ET, to learn from our Product Manager, Jake Creps, as he explores the value of data breaches, paste sites, and other dark web content for digital investigations. Jake will also demonstrate the importance of connecting dark web content with surface web personas.
Registration for this event is now closed.
If you're interested in a demo of Skopenow, please email sales@skopenow.com
Meet Your Presenter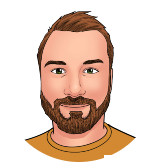 Jake Creps is an open source intelligence specialist with an emphasis on digital investigations. He's held a variety of positions in the public and private sector focusing on different aspects of security intelligence. He's now the product manager at Skopenow assisting in the continuous improvement of the platform's automated intelligence process.
Format
We will be using Zoom Webinar to host this event. Should any technical issues arise, please email support@skopenow.com. We will also be recording this presentation for those who can not attend or ran into technical issues.
Zoom Webinar System Requirements
An internet connection – broadband wired or wireless (3G or 4G/LTE)

Speakers and a microphone – built-in, USB plug-in, or wireless Bluetooth

A webcam or HD webcam - built-in, USB plug-in, or:

An HD cam or HD camcorder with a video-capture card

macOS X with macOS 10.9 or later, Windows 10*, Windows 8 or 8.1, Windows 7, Ubuntu 12.04 or higher
Mint 17.1
Supported tablet and mobile devices
Surface PRO 2 or higher and running Win 8.1 or higher
Note: Tablets running Windows 10 must run Windows 10 Home, Pro, or Enterprise. S Mode is not supported.

iOS and Android devices