WHEN
MARCH 30th, 2021 @ 1:00 PM (
EST)
Technology is changing how insurers manage the claims process. This webinar will explore how manual SIU investigations can be augmented by utilizing technology to save 80% of staff hours currently spent on each investigation. We'll discuss how computer vision and AI can increase efficiency by automatically finding and verifying a claimant's digital profiles across social media and the web. Automation can help an investigator sift through thousands of images and pieces of content instantly and automatically trigger alerts by matching photos, videos, and keywords to specified behavior types. Technology has made it easy for investigators to save time gathering data so that they can spend more time analyzing and investigating.
A Few Key Takeaways:
Streamline due diligence and investigation process

Automate the identity verification process

Easily create legally compliant reports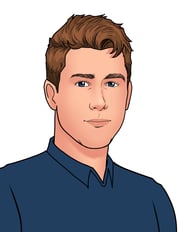 Mike Pekala
has spent 7+ years working with Social Media data with a particular interest in data aggregation and analysis. Mike's experience has led him to work with Fortune 100 companies, numerous Federal Government entities, as well as for Non-Profits, to utilize social media data to impact their organization. Mike now leads Skopenow's Sales and Customer Success teams to help partner with organizations looking to utilize Social Media data to enhance their investigative process and findings.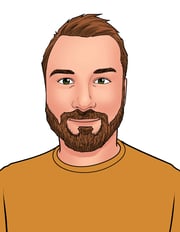 Jake Creps
is an open source intelligence specialist with an emphasis on digital investigations. He's held a variety of positions in the public and private sector focusing on different aspects of security intelligence. He's now the product manager at Skopenow assisting in the continuous improvement of the platform's automated intelligence process.
FORMAT
We will be using Zoom Webinar to host this event. Should any technical issues arise, please email support@skopenow.com. We will also be recording this presentation for those who can not attend or ran into technical issues.
Zoom Webinar System Requirements
An internet connection – broadband wired or wireless (3G or 4G/LTE)

Speakers and a microphone – built-in, USB plug-in, or wireless Bluetooth

A webcam or HD webcam - built-in, USB plug-in, or:

An HD cam or HD camcorder with a video-capture card

macOS X with macOS 10.9 or later, Windows 10*, Windows 8 or 8.1, Windows 7, Ubuntu 12.04 or higher
Mint 17.1
Supported tablet and mobile devices
Surface PRO 2 or higher and running Win 8.1 or higher
Note: Tablets running Windows 10 must run Windows 10 Home, Pro, or Enterprise. S Mode is not supported.

iOS and Android devices